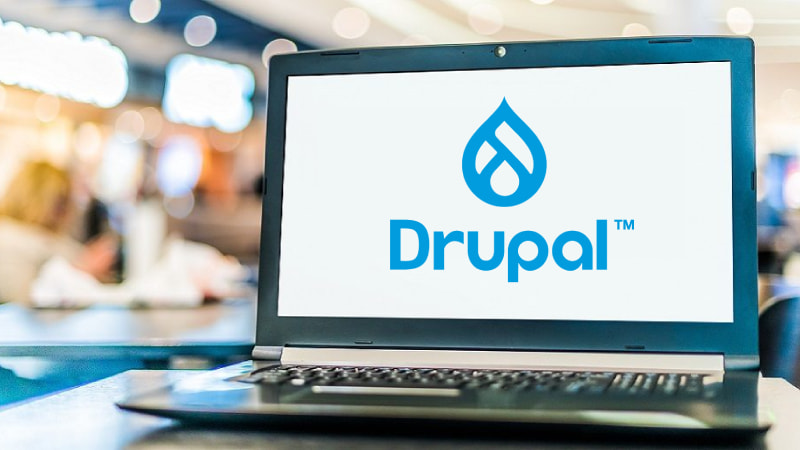 2021-06-23
A content management system (CMS) plays an important role in keeping your visitors online smoothly. Since visitor retention is important for the development of any business, you should only choose a highly secure CMS that provides a wide variety of themes and plugins. A good CMS should offer modern tools that provide you with a variety of plugins and themes, content development and moderation tools, scalability, flexibility, and most importantly security.Drupal is a CMS that provides all of this and is one of the preferred platforms for content management in companies around the world.
In this blog post, we'll take a look at some of the top 5 reasons why Drupal will remain one of the leading CMS in 2021.
Before we dive into it, let's have a look at Drupal. The latest version of Drupal, known as Drupal 9.1.5, was released on June 3, 2021, with several improvements aimed at removing excluded code. Like WordPress, Drupal is also an open source and self-hosted platform that allows you to develop, publish and manage all types of content on your website. As a very flexible open source content management system, Drupal has an active and large developer community worldwide.
Due to Drupal being the dominant CMS in 2021
#1 Security
When it comes to content management systems, security is always the number one priority, and Drupal pays more attention to it than any other CMS available today. Increased security is one of the unique benefits of Drupal, as well as one of the main reasons why Drupal development is more popular among government agencies, which often require higher security on their websites.
#2 Community Support
Drupal has received tremendous support from over 1.4 million passionate developers around the world. As we said above, Drupal is an open source content management system that allows developers to contribute by doing code reviews, testing, analyzing user reviews and more. Therefore, if you run into problems with this platform, you can contact the community. For support. With the huge support of the Drupal community, you will always have access to some developers Which can potentially help you solve your problems with your Drupal site.
#3 Large number of modules
Unlike WordPress, which uses plugins to extend its functionality, the Drupal module uses. Drupal has over 46,000 modules available for you. You can also choose from a wide variety of themes, or easily create your own theme. Compared to WordPress, Drupal gives you the added benefit of efficiently organizing large versions of your content with greater accuracy and speed. Over the years, thousands of new modules have been added with the aim of increasing the overall functionality of Drupal.
#4 Scalability
Drupal is a feature-rich and secure content management system that gives you the ability to scale your website to meet your growing business demands. With Drupal's flexible API architecture, you can easily manage thousands of data and content and easily handle even the highest traffic spikes without any interruption or availability issues.In addition, the platform is designed to provide excellent online performance even in extremely high traffic environments. Drupal is also optimized for several caching modules that help in faster page loading.
#5 Content Moderation & Configuration Management
Content moderation and configuration management is another good feature provided by Drupal. With built-in workflow management and access permissions that can be configured across multiple workflows, you can review and approve versions before your content is published. The latest version of Drupal also comes with configuration management that allows your developers to submit, checkout and make changes in multiple environments.
In short, if you are planning to build a website or migrate an existing CMS system, Drupal is a great option. However, when you consider the quality of developers and their hourly pay, hire Drupal developers from an offshore software development company may be a good option. If you are considering hiring a developer for your project, it would be wise to hire one in offshore areas like India. This is because most Drupal development companies in India offer quality Drupal developers with low hourly rates.