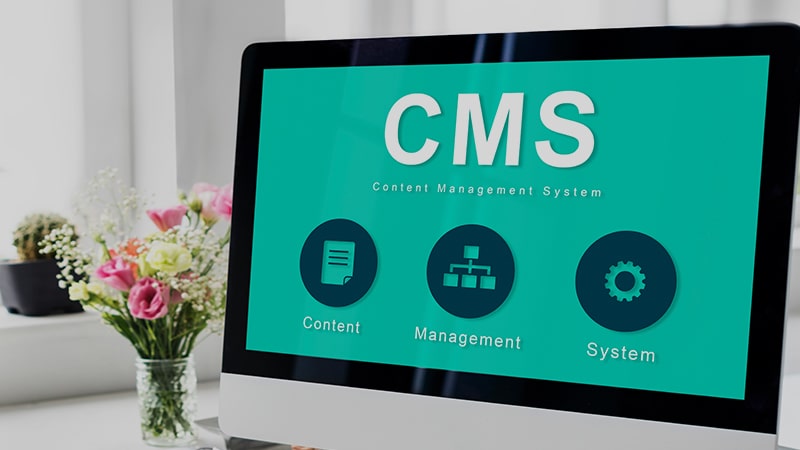 2021-10-14
No matter where you look for information on how to develop a feature-rich and interactive website. One term you read a lot is Content Management System. It is a content management system that allows you to create a fully functional business website. It gives you the ability to add, update, change, publish or delete content at any time.
Now you are wondering which CMS is best for your business? The answer is exactly what you need from a CMS in terms of functionality, capability, agility, and flexibility.
In this blog, we will focus on different CMS alternatives like Magento, WordPress development and Best Drupal Development Services depending on their features, pros, and cons. After reading this, you will have an easy way to choose the right content management system that will add functionality to your site.
WordPress
WordPress Website Development is one of the popular content management systems, covering 38% of all websites on the Internet. It is an open-source content management system for corporate and individual bloggers, who can initially launch their websites for free. And later, upgrade to the paid version to add advanced features to the site.
Advantages
WordPress can be installed and configured for free even for a beginner without exploring any technical features. Using a simple step-by-step process, you can add custom features to your WordPress website and be ready to go.
Build any type of WordPress website, be it an e-commerce online store, a blog, a brochure website or a one-page website.
Lots of free and paid WordPress plugins that force website developers to make customized changes to their website. Plugins are available to integrate social media platforms, SEO, blog commenting, website performance analysis, and more.
When it comes to using plugins and certain WordPress functions, no serious technical knowledge is required. Anyone with a basic understanding of HTML, CSS and JavaScript can make some changes.
Disadvantages
You need to put extra effort in terms of regular security updates, backups and extra features with the paid version of the site.
Most of the plugins and themes available on WordPress CMS are mostly created by third party providers. Thus, you need to keep a close eye on such plugins and update them from time to time.
WordPress does not offer that much flexibility to add code as compared to its competing CMS.
Drupal CMS
According to many website builders, Drupal is the best CMS alternative out of all the other competing options available today. While Drupal still lags behind WordPress with an estimated 1,000,000 websites, Drupal is a solid CMS for large, medium and small businesses. The reason for the widespread adoption of Drupal CMS is a professional approach to building a custom website with an effective monetization model. Plus, you can easily hire Drupal developers with extensive knowledge and experience to develop profitable websites for a variety of industry verticals.
Advantages
Extra Features: Drupal has as many additional modules or plugins as you say in the case of WordPress. Various modules provide enhanced functionality and an efficient approach to this CMS for maximum efficiency.
Updated Version: Unlike CMS like WordPress, Drupal offers a lot in terms of an updated version of Drupal 9. Enterprises can look for Drupal migration from existing CMS without affecting functionality and the environment. The new version provides advanced features to automate some CMS settings.
Ease of Use: Compared to other content management systems, Drupal is relatively easy to use and configure. It provides an acceptable learning curve even for novice developers. The clutter-free CMS offerings are easy in terms of adding content.
Developer Friendly: Drupal CMS helps developers to scale, add code, and manage their entire website with ease. In addition, it provides advanced user management and user permissions.
Disadvantages
Limited clients and reach as compared to WordPress.
A bit technical CMS, but provides a set of result-oriented features.
Prior experience is required to access this CMS.
While the content management system has many disadvantages, one of the best things about Drupal 9 development benefits is that it makes it easier to experience the updated version.