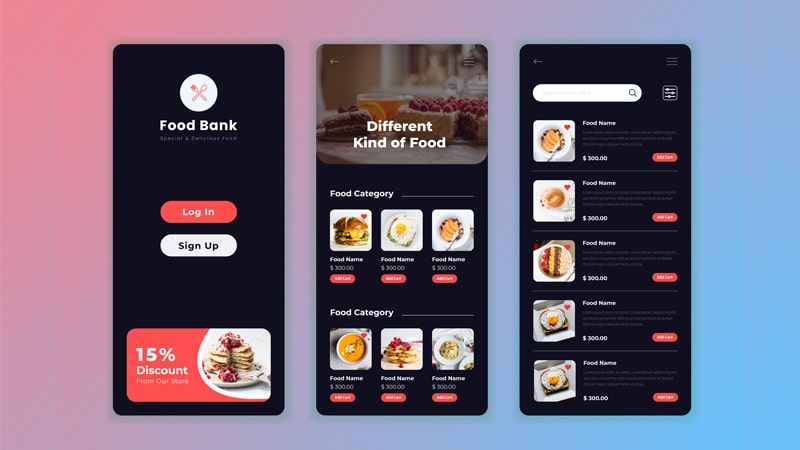 2021-07-25
The number of mobile users is increasing every day in the world. That's why the mobile business is also growing rapidly. Where an on-demand app meets the expectations of consumers with everything at their fingertips, it becomes the best business goal for entrepreneurs to make billions. Undoubtedly, mobile apps have become synonymous with development. If you want to enter the mobile industry, mobile app development is your path to success. Yes, if you're looking for unique ideas for your next business or startup plan, an on-demand mobile app is a sure bet for years to come.
Due to covid-19, there are lots of difficulties to manage your business via store, office, other places. An online business can help you manage your business into these difficult days. Mobile app ideas are a great option for startups & old businesses.  In this article, we will discuss some mobile app development ideas that can move your business to the next level and make your brand name an overnight sensation. Let's see some mobile app ideas.
On-Demand Taxi/Cab Booking Apps
Taxi dispatching application that manages all the fleet functions such as dispatch, driver management, customer management, payment calculations, multiple payment methods for customers, real-time driver tracking, GPS navigation, and much more. Today there are many taxi app developments like Uber, Ola, etc which are revolutionizing commuting and are already enjoying huge success among the users. These apps make it easy to order a taxi from your phone, saving you time and money. Thus, on-demand services like booking a taxi is an attractive business app idea for 2021. 
Food Delivery Apps  
Via food ordering apps, restaurants can deliver meals to millions of users very easily because it offers a seamless food ordering process. Today, due to their busy schedule, most people order the food directly from restaurants to their homes, offices. Thus, it is a good idea to build a food delivery app for startups or old restaurants.
Fitness & Health Apps
Every day, people are more and more concerned about their health. However, due to Covid-19 or busy schedules, not everyone can go to the gym or attend meditation classes. This makes your app a convenient set of exercises for them.
If you are thinking to dive enter the healthcare apps sector, don't miss the chance right now. The concept of "health" is an endless field. You can build a medical care app, an informative app for major ailments, an app for health and fitness, a meditation app.
House Cleaning Service Apps
In a fast-paced world, there are often working professionals, single parents, seniors or individuals who can provide cleaning services to professionals to save their much-needed time.
Undoubtedly the number of house cleaning orders is increasing. Furthermore, due to the increasing amount of professional work, the demand for home cleaning will continue to grow in the years to come.
Grocery Apps
The past few years have not been pleasant in retail. There have been many changes in the grocery industry: Mainstream retailers have been forced to offer online stores, and mobile apps have taken the market by storm. The on-demand grocery delivery app was a relief for them. Someone in your family may already be using the app to order groceries, fruits, and vegetables for your home.
Flower And Gift Delivery App
If you own a flower shop or gift center that has a large selection of flowers, bouquets, and gifts, you may also consider getting into a flower delivery business. Flower delivery app will help you to expand your business by reaching your potential customers.
In short, If you are planning to build a mobile app. when you consider the quality of developers and their hourly pay, hire mobile app developers from an offshore mobile app development company may be a good option. If you are considering hiring a developer for your Mobile app, BlueJay web solutions offer quality mobile app developers with low hourly rates.